Home
>
News & Recent Events > ISO Success

ISO Success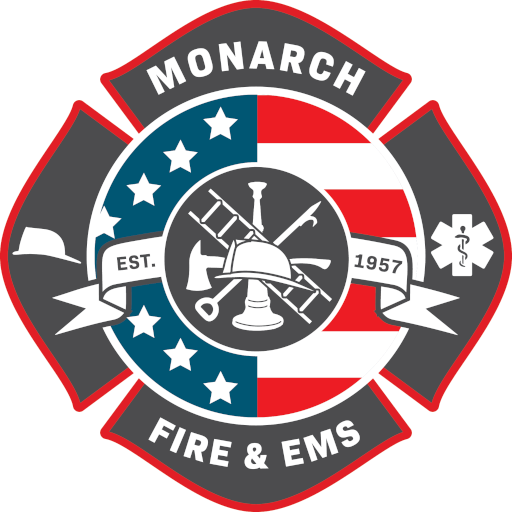 Monarch Fire Protection District
13725 Olive Blvd.
Chesterfield, Missouri 63017
(314) 514-0900
(314) 514-0696 Fax
Board of Directors
Robin Harris, President
Jean Millner, Secretary
Rick Gans, Treasurer
Fire Chief
Cary Spiegel
ISO SUCCESS
Chesterfield, MO- The Monarch Fire Protection District is pleased to announce that it has achieved an ISO rating of 2 and in doing so, joins less than five percent of Fire Districts and Fire Departments nationally with ISO ratings of 2 or better. This comes after 28 months of intense planning and preparation by its Command Staff, Duty Personnel, and Board of Directors. Areas of Improvement by the District include fleet updates, training, Personal Protection Equipment, modernized self-contained breathing apparatus, fire prevention, public education, water supply, and documentation.
Insurance Services Office (ISO) evaluations are used by insurance companies as a tool to determine insurance premiums for residential and commercial properties. Low ISO ratings result in lower premiums with a rating of 1 being the highest awarded.
"This significant success assures Monarch residents that we are continually striving to reduce risk in our Fire District, but we remain prepared to face challenges inherent with emergency services" said Monarch's Fire Chief, Cary Spiegel.
The official announcement of this significant achievement will be made by Board President Rick Gans at the Board of Directors meeting to be held on April 17 at 7:00 p.m. at District Headquarters. Director Robin Harris made the ISO rating improvement a priority when he joined the Board ten years ago. Director Harris stated, "this achievement is significant and a testament to our District's leadership team and the 125 men and women who keep us safe and respond to our residents and businesses in need."
The Monarch Fire Protection District previously held an ISO rating of 4.
###